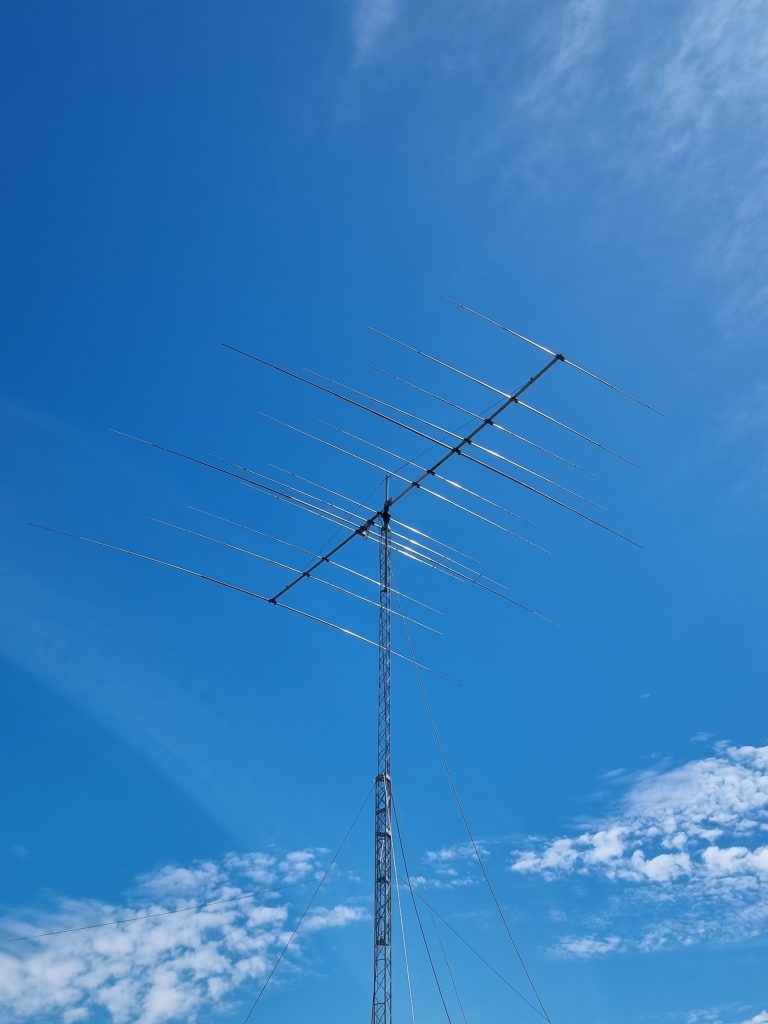 The monster tribander…
On the 21st day of March 2022 Peter VK2CR and I put the new monster yagi on my tower. The "Force 12 XR3NV".
The antenna gives 3 full size elements on the 20 metre band, 5 elements on the 15 metre band and 6 elements on the 10 metre band. The antenna for contesting was designed with maximum forward gain in mind.
Dipole for 40m at 10 metres high.
Previous Antennas
Cushcraft X7
5 Element Monobander 28MHz
4 Element Monobander 21Mhz